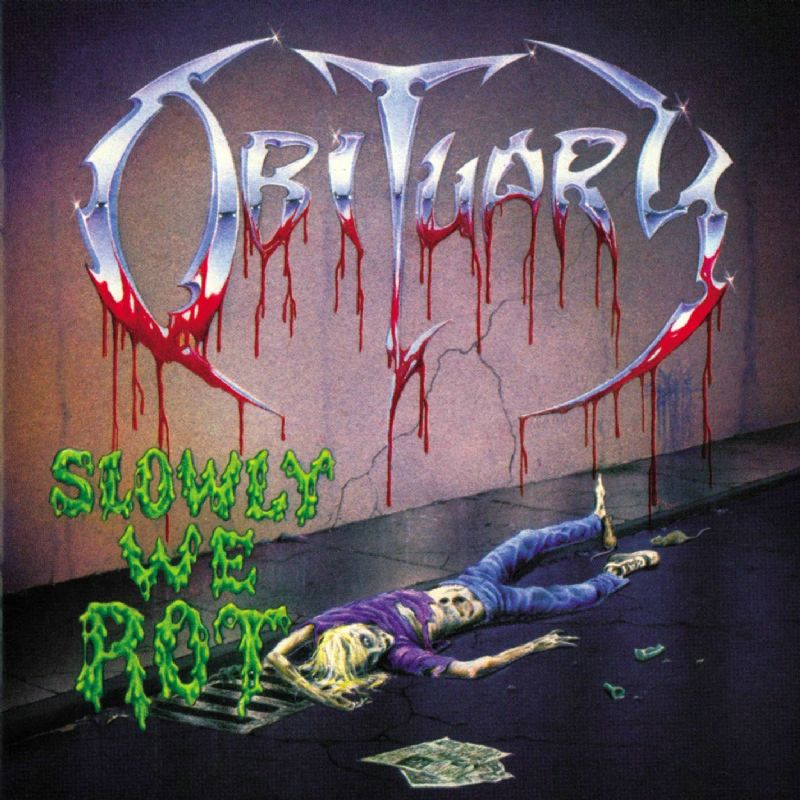 Año: 1989
País: U.S.A
Género: Death Metal
Tamaño: 64.06 Mb
Slowly We Rot (en español: Lentamente nos podrimos), es el primer disco de estudio de la banda Death Metal Obituary, es considerado su trabajo más rápido, pesado y brutal en general. Este Disco es una de las primeras muestras del Death Metal, junto a otros trabajos de otras bandas como, Death, Morbid Angel, Napalm Death, etc. Slowly We Rot fue Editado y lanzando en 1989 y relanzado en 1997 por la discográfica Roadrunner Records.
Line Up:
John Tardy - Voz Principal
Donald Tardy - Percusiones
Allen West - Guitarra principal
Trevor Peres - Guitarra rítmica
Daniel Tucker - bajo
Tracklist:
Todas las canciones compuestas por Obituary y letras escritas por John Tardy.
"Internal Bleeding"
"Godly Beings"
"'Til Death"
"Slowly We Rot"
"Immortal Visions"
"Gates to Hell"
"Words of Evil"
"Suffocation"
"Intoxicated"
"Deadly Intentions"
"Bloodsoaked"
"Stinkupuss"
"Find The Arise (demo)"
"Like The Dead (demo)"